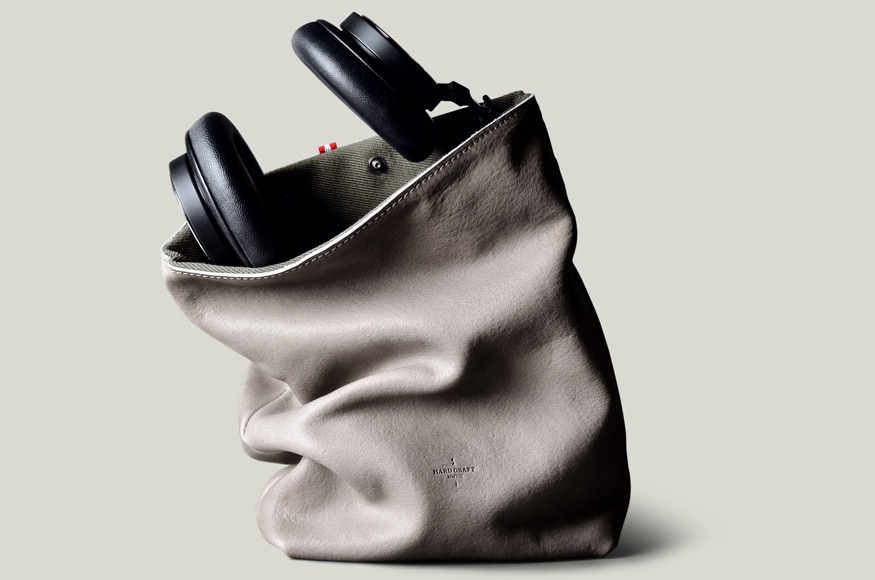 The Session, the latest bag from Hard Graft, is a combination case and stand for on-ear and over-hear headphones. The exterior is made from soft, grey, semi-vegetable tanned Italian washed leather, while the interior is lined with rugged British cotton canvas twill.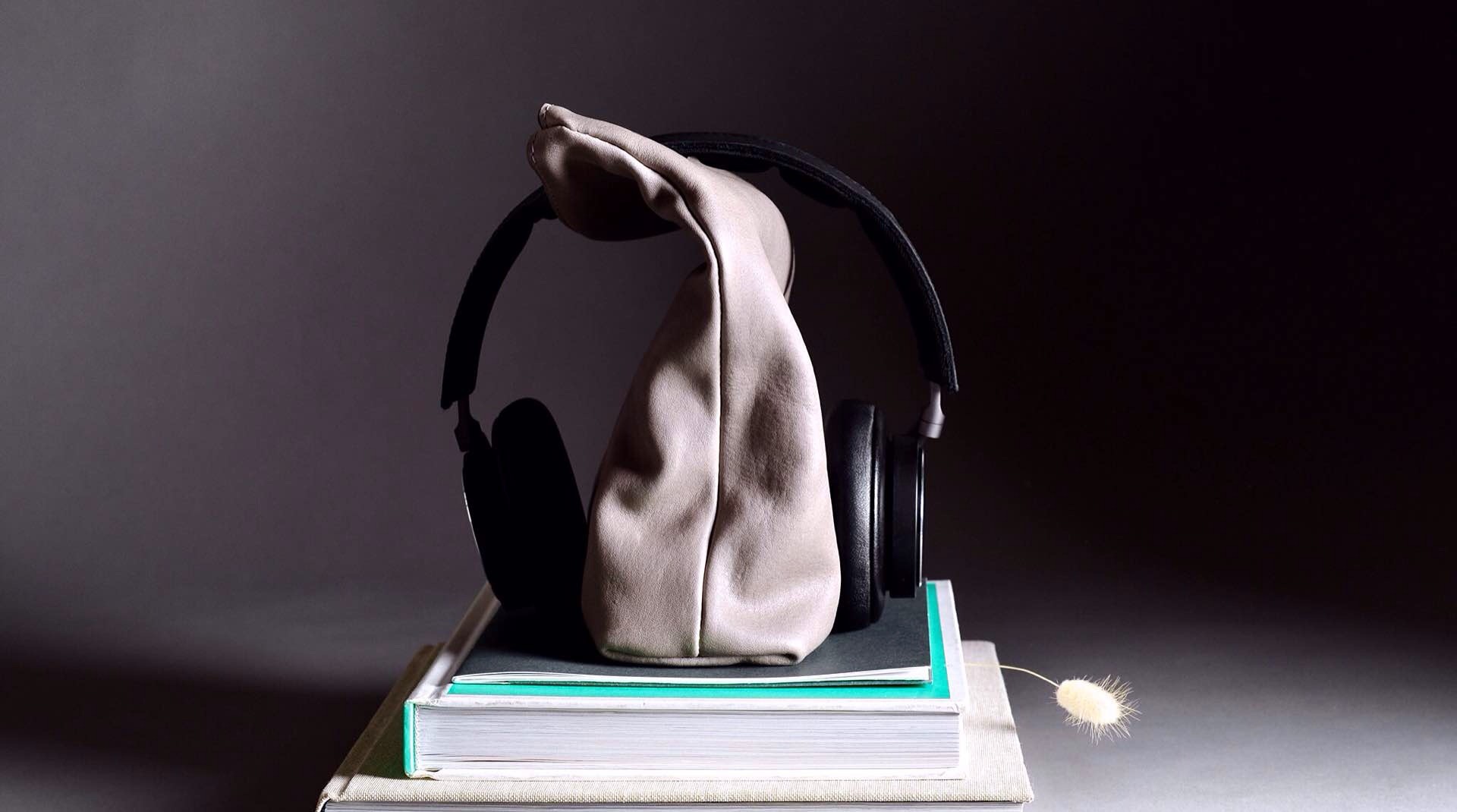 This lining is sturdy enough that the Session's base can stand on its own even with headphones resting on top. When it's time to travel, slip your headphones into the bag and use its four push buttons to keep them nice and secure.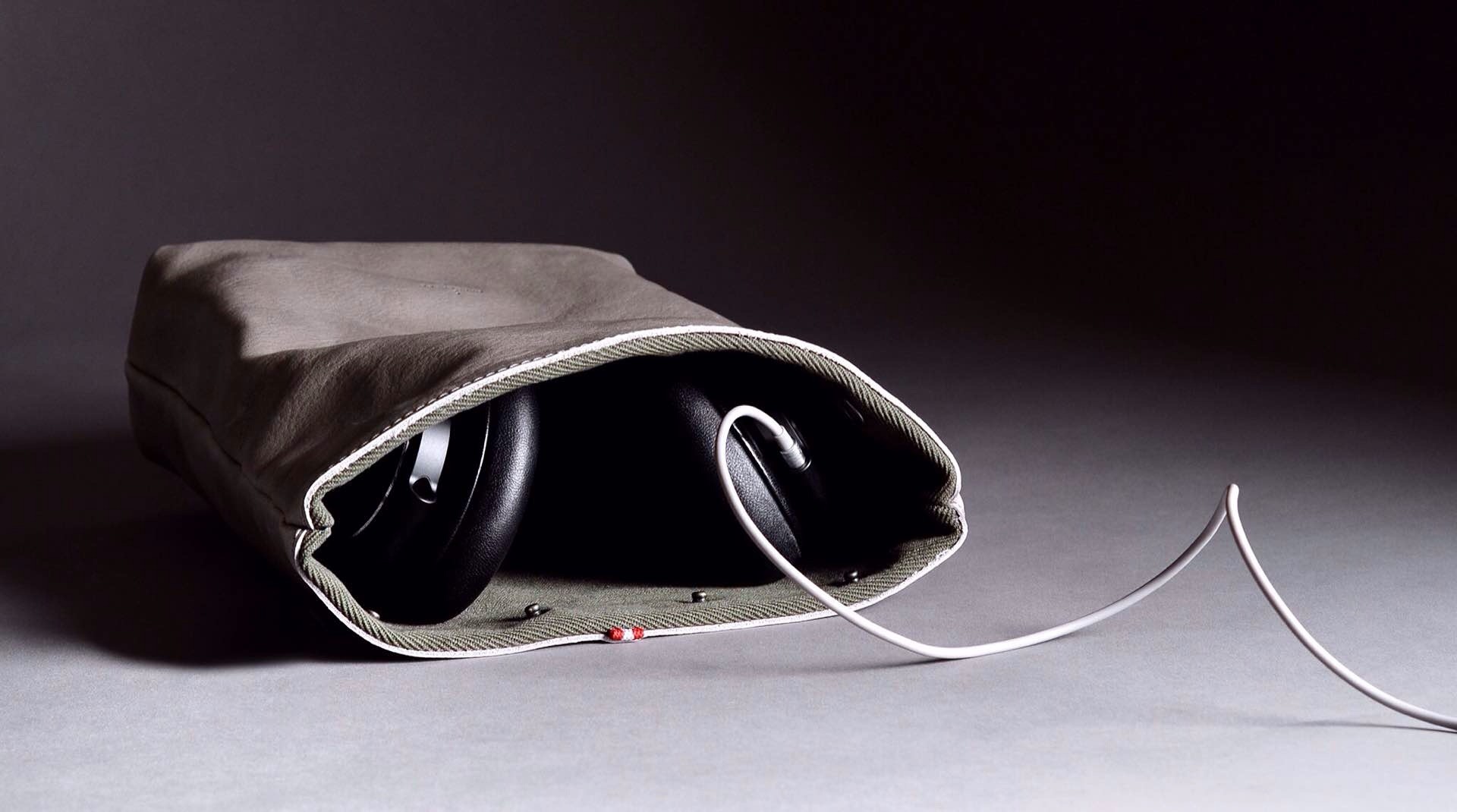 In this mode, the bag's thickness and suppleness offer peace of mind that your high-end headphones are protected even when the Session is tossed into a backpack with all your other gear. And, like any good leather product, if you take care of the bag it will last you a long time and only gets more and more beautiful.
Get the Session from Hard Graft for about $237 USD.